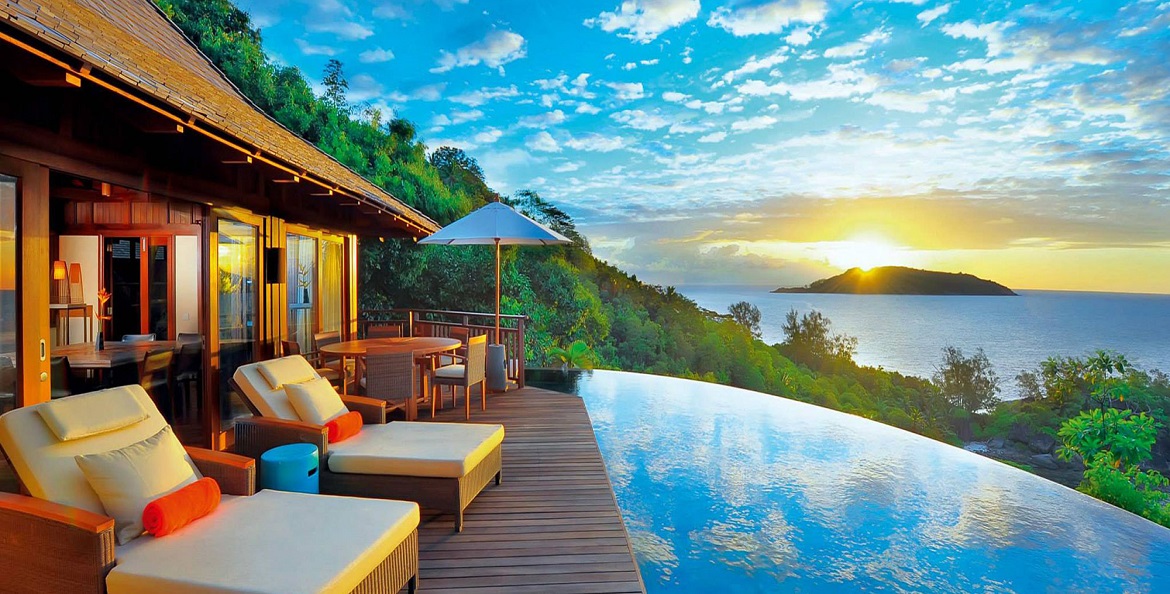 About Seychelles
Looking for a place to equipoise your romantic as well as your hydrophilic nature? Seychelles is the ideal location for you. Fall head over heels in love with your partner in this picturesque land of pristine white beaches lapped by turquoise waters, emerald hills and big glacier boulders. Untouched by mankind, these beaches are marked by solitude which comes as a refreshing experience. Let the tranquillity of clear skies and crystal waters knock you over.
Indulge in nightlife at popular nightclub "Lovenut", which as the name suggests has an ambience of 'love in the air'. Discover your sailing skills over a yacht and enjoy the feeling of wind touching your face. Let the adventurer in you explore the hike tracks of sheer beauty. Spend a day to roam about this living museum which is the home to some of the rarest species of flora and fauna.
Fall in love with the world's largest coral atoll and spend time looking at giant land tortoises, tiger sharks and manta rays. The warm Indian Ocean waters are ideal for water sports. Snorkel to spot a wide variety of tropical fish, sea turtles, eagle rays, etc. Gorge on the rich seafood cuisine and coconut curries, a delight for your taste-buds which are not only cheap but also delicious.