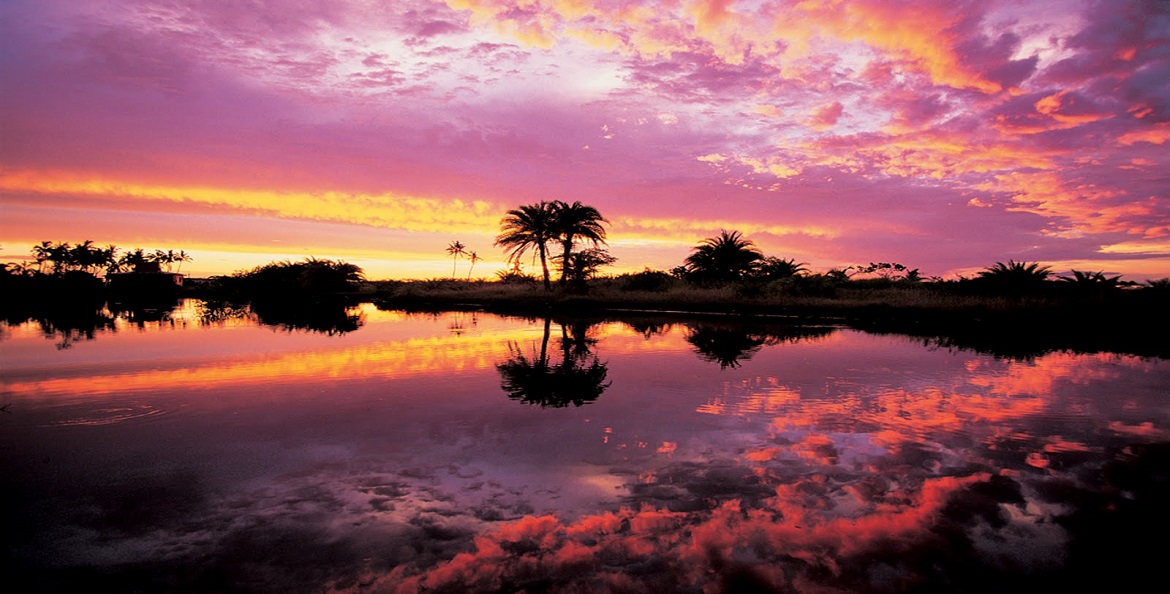 About Fiji
When all you want is a getaway. When all you want is peace and quiet. When all you want to do is to slow down and admire the beauty of life. Away from the fast paced lives of prominent countries... Take a break at Fiji.
This archipelago, well-known for its spectacular underwater scenery, is a home to palm fringed beaches and fish packed reefs. If your idea of a perfect location is clear skies with white sand beaches, then Fiji is the place to be at! The panoramic view of countless reefs has aptly given this archipelago a title of 'soft coral capital of the world'. Snorkel the Fijian coral reefs and explore the absolute beauty the underwater holds! Immerse yourself in the breath taking surroundings of lush forest and scintillating waterfalls. Spend a day in the oasis of opulent rainforests and be enchanted by the tropical plants and colorful as well as melodic birdlife. Be enthralled by the showcase of extraordinary art of fire-walking at the Mariamma Temple.
Indulge in a hike to the Tavoro Waterfalls and enjoy the natural swimming pools of the waterfalls. The pristine white beaches are lovely to behold and are apt for swimming and relaxing in the sun. Quench your thirst for adventure by going for a drive along the rugged terrain or with a raft through the plummeting rivers. Pay a visit to the Sigatoka sand dunes - impressive dunes with grey-brown sands covered with vines and shrubs. Taveuni with bountiful tropical growth and beautifully weathered mountains invoke an image of paradise on earth. Spend few days in the company of the local people and you are bound to fall in love with this place all the more!