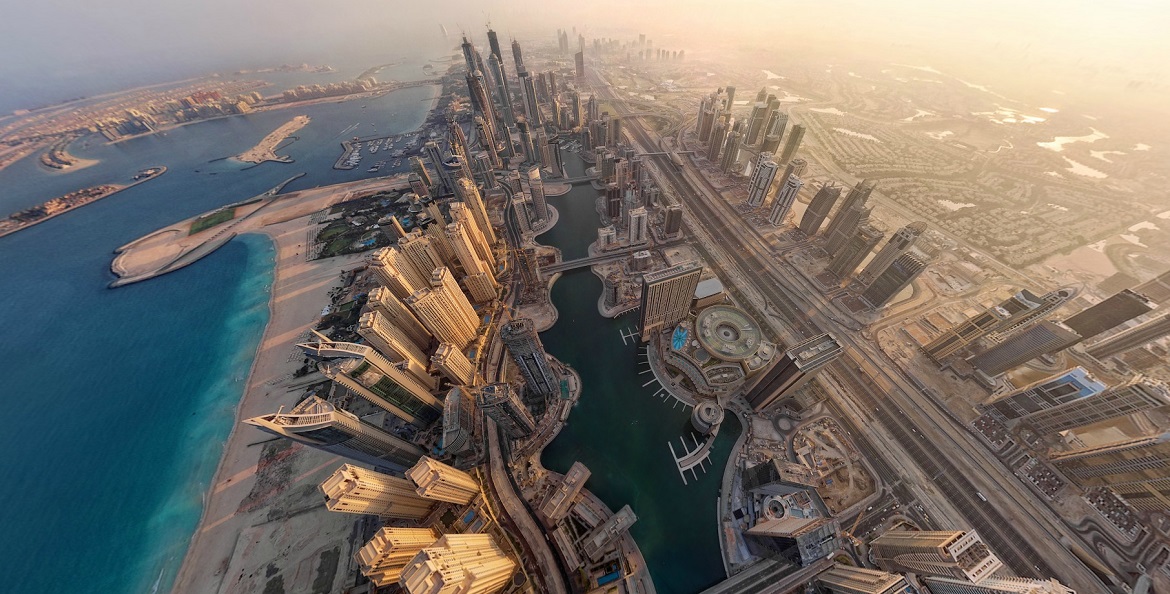 About Dubai
Well known for its architectural acumen and beautiful deserts, Dubai is a place every traveloholic must visit once. People from all parts of the world have found their home in this open country. As one of the major cities of the world which is constantly evolving or in the state of development, Dubai's growth is electrifying.
Indulge to fun and frolic by spending nights at beach clubs, snazzy dance temples, great cocktail caverns, sleek rooftop terraces or concert under the stars. Gorge on delicious cuisines and a must try 'Shawarma'. Spend a day shopping at the swanky malls which look like some palace belonging to a very old era. The uniqueness of Dubai is in its magnanimous aquarium and indoor ski slopes. Burj Khalifa (World's tallest building), indoor ski haven, island shaped in the shape of a palm tree, and the fastest roller coaster are some famous things to Dubai's credit. Go on a camel ride and spend the night in the chilly deserts and have an experience which is extraordinary. Have a panoramic view of the city with the desert on one side and the sea on the other from the 124th floor, known to be the observation deck, of the Burj Khalifa.
Visit the Dubai Mall and spend time watching the brilliant water works under the starry velvety night. Devour the stunning Islamic architecture of the Jumeirah Mosque, which is one of the most beautiful mosques of Dubai. Visit the Deira Souks, bustling with shoppers, and go on a shopping spree to buy good quality products at a relatively cheaper price. All in all experience luxury and adventure in an oasis that shall promise to astound you.