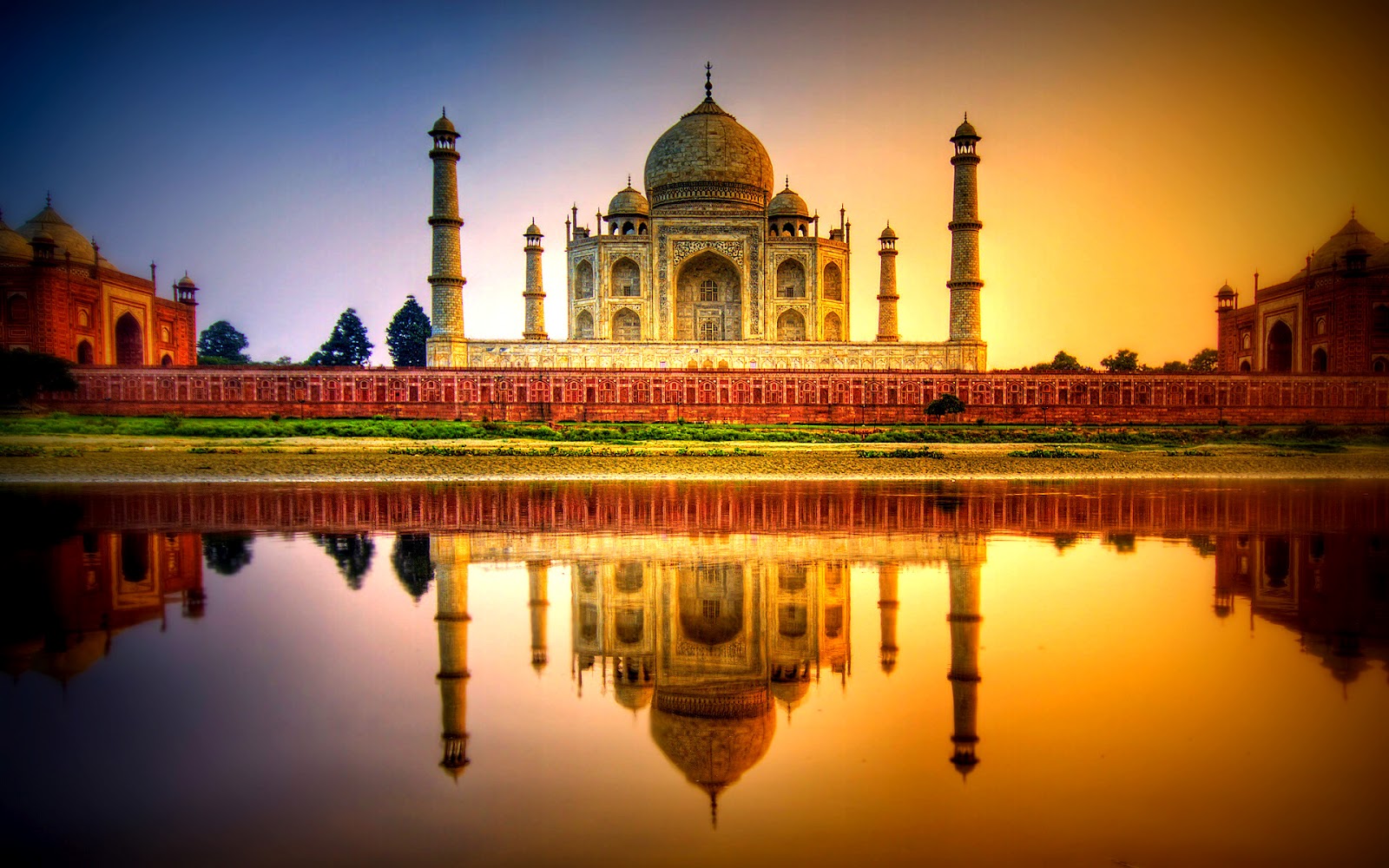 About India
The land of commonness in disparity, India is an unfastidious country. The disparity is evident in even the most random and small things. Spread over a magnificent land extending from the magnanimous Himalaya Mountains to the soul-stirring beaches of Kanyakumari, the food, the traditions, the culture, languages, everything varies. The never ending festivals and the spirit with which the people of India celebrate them are wonderful.
Drown yourself in this spiritual land which has a multitude of monuments and sites revered for its spiritual importance. Have a gastronomic experience by savouring delicious delicacies which are so different and yet tasty that it makes your mouth water- Rasgullas from Kolkatta, jaggery sweetened 'daal' from Gujarat, Vapadav from Mumbai, Coconut based delicacy from Kerala, Spicy street food from Lucknow, and many others. Immerse in the love of the great Mughal Emperor Shah Jahan with a trip to Taj Mahal- built purely of white marble, the intrinsic architecture is amazing. Visit Jaisalmer- 'The Golden City' and have fun on a camelback or spend the night under starry sky in a tent in the deserts. Revel in the lap of nature and spot the magnificent tiger at Kanha National Park.
For fun and frolic beyond measure, set out for Goa. With its pristine beaches and awesome nightlife, it is the best place to get sun tanned! Indulge in an over-night stay on the house boat in the back waters of Kerala, enjoying the surreal beauty. Learn meditation in Himalayas or explore the ancient science of yoga amid the divine Sahyadris, there is spiritual calm bestowed in and across this country.