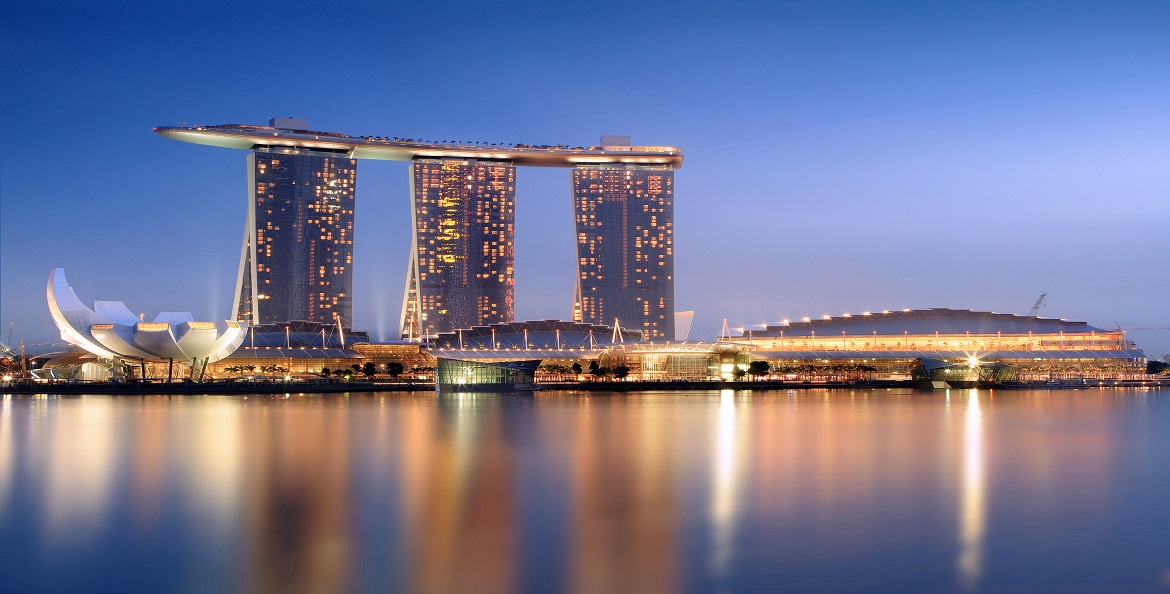 About Singapore
One of the greatest cities of the world, Singapore has a reputation of blending the cultures of Asia and Europe. Spend a day on the clouds and look at the entire surroundings from the Singapore Flyer which is a giant Ferris wheel. Indulge in a one-of-its-kind Night Safari which is a club with animals on the display. Spring the botanist in you by visiting the Gardens at Bay and exploring the wide array of flora present there.
Go on a shopping spree at Orchard Road which is the hub of everything good and extravagant life has to offer. With a mix of Chinese, Indian and Malaysian cuisines into one, Singapore offers good food which is served hot and sizzling.
With a lot to offer, Singapore can change its colours like a chameleon! It can be the host of a grandiose party scene or a quiet sanctum in the lap of nature, an isolated island or a shuffling busy street in the city, a contemporary site or rustic museums and temples. It is a place exhibiting polar and intricate surroundings.