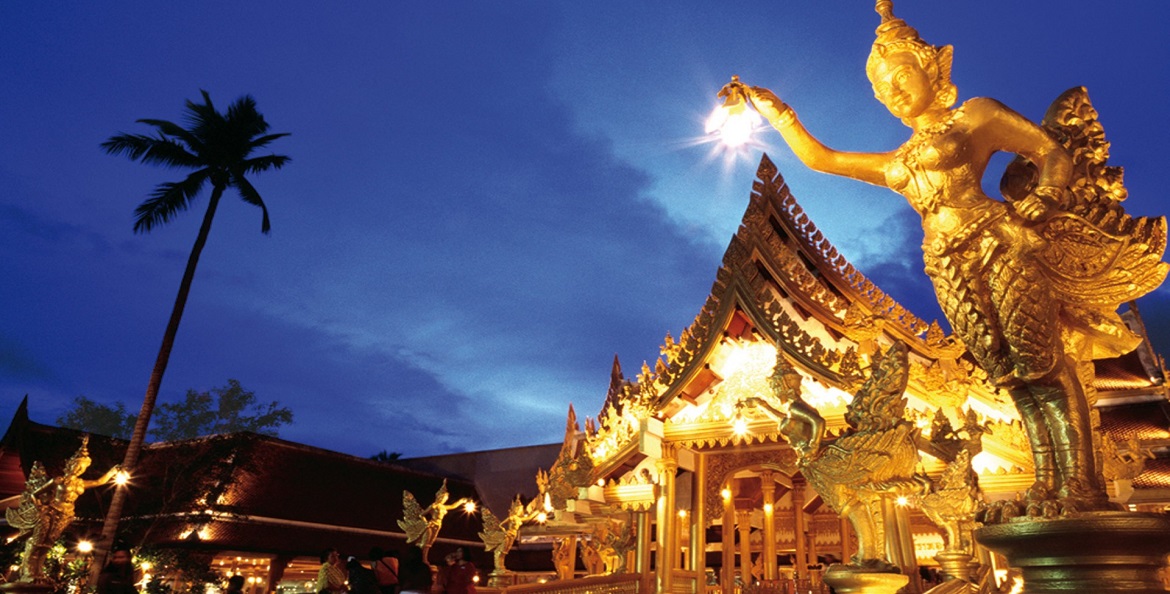 About Thailand
The place where peace and frolic meet, the place where spirituality and hedonism meet, Thailand is the humble abode following the philosophy of Buddhism as well as living-life-to-the-fullest. Set in the background of tropical jungles, rice fields, and small villages and scrambled cities this landscape has mountains and waterfalls, forests and paddy lands, limestone cliffs and beaches. The cuisine pertinent to Thailand is a menu with fresh ingredients. Extricating all the flavours into the dish is something the Thai excel at. Spot a golden Buddha everywhere, either in the busy city streets or in the calm village areas.
Huge banyan trees and radiant temples become a part of this beautiful landscape. Visit temples on a hilltop in northern Thailand or walk through the cave shrines deep underground to experience the spirituality of Thailand. Indulge a day to dive with the sharks or refresh yourself with a massage in a health resort. Take a short trip to waterfalls which are not just beautiful but also serene.
Spend a day shopping at the floating markets on the outskirts of the city and enjoy a luscious meal. For more shopping experience, visit the well-known Night Bazaar where you will find products of art and handicrafts in ample variety. Spring the animal lover in you by taking trips to national parks which have disparate wildlife including black bears and Asian elephants (which are very cute). Be stunned by the fascinating set of temples and ruins. Do not miss out on the Thai-Burma Railway train journey which will leave you spell-bound as it cruises through lovely landscapes.
Do not miss special themed parties, go clubbing in casinos and experience real cabaret shows. It is an ideal honeymoon destination with economical shopping hubs, party clubs, exotic luxurious villas, and exquisite culture to explore.