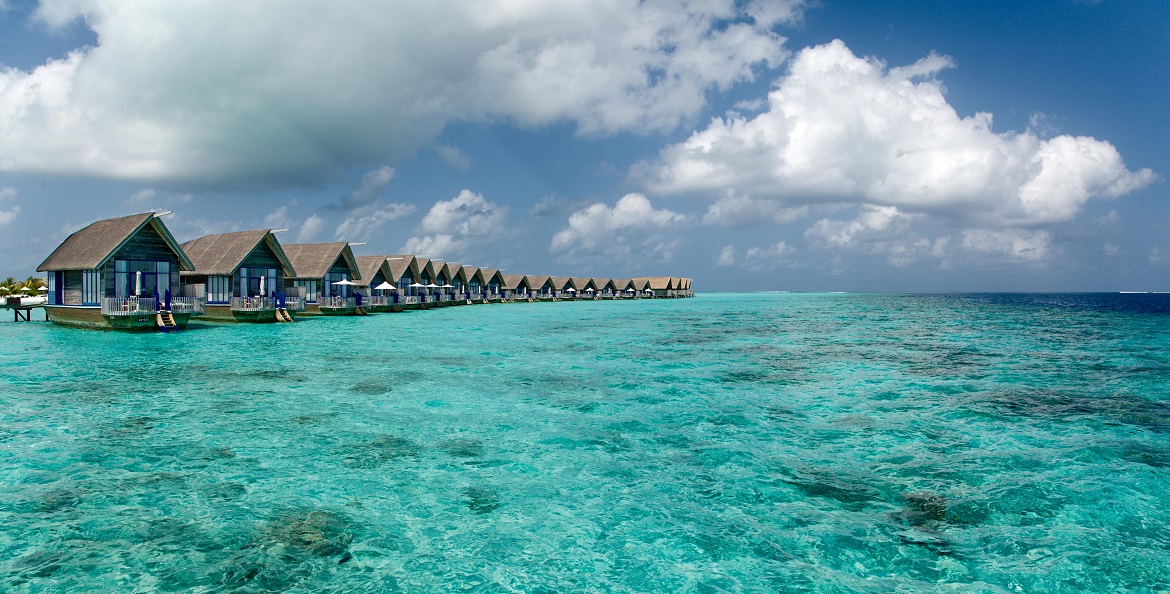 About Maldives
If you have an excessive love for the sea, Maldives is the place to be at! Located on the Indian Ocean, this small and remote island is the epitome of one of the best beaches of the world. Crystal white sands along the shore with lapping azure blue waters is a sight to behold. For those who want to relax luxuriously, there are resorts which offer high end services such as private pools, butlers, in-room massages.
However the island also caters to the needs of people who are on a budget and want to have a serene holiday in the lap of nature. Recently, this coral island has started to welcome independent travellers thus allowing people to mix with the local crowd and have an authentic experience. On the surface, the clear waters are calm however, inside the water if filled with activity and life.
The fabulous disparity and richness of marine life is astounding. Maldives is reputed as one of the best locations for snorkeling and diving, because of the grand caves and scintillating coral walls, the abundant tropical fishes in the reefs, whales, manta rays and turtles. Have a swim in these magnificent waters which are not just beautiful but also warm. A tropical getaway, to escape from the hustle bustle of daily life and to enjoy the lapping sounds of water and feel the sun on your face, a visit to Maldives is must!