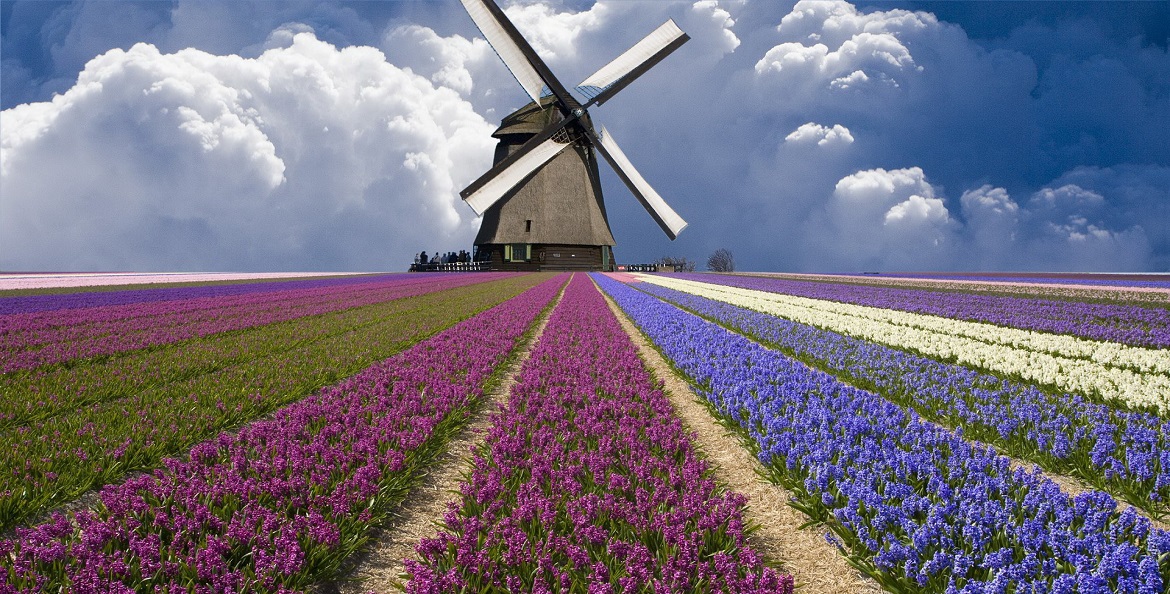 About Netherlands
An extravagant land of vivid colors, flat landscapes and picturesque coastline – that's Netherlands. The country is spiked by attractions of Holland and Amsterdam. The Holland landscape that has canals surging through inside with flat surfaces is a hub of paradigmatic windmills and town centers marked in history.
The coastlines of north and west have defensive dunes and pristine beaches. Known to be a land of tulips, spring the botanist in you by cycling through the tulip fields. Amsterdam with its evocative grace and beauty is filled with canals to please your heart. Discover other wondrous towns by going on a group bike trip and enjoy the company of the vicarious and humorous Dutch.
This abode of Van Gogh and Rembrandt is as beautiful and stunning as the creations of these art maestros. The classic towns are filled with city centres which are the epitome of liveliness and people who are happy to socialise.